We did it. The first GoalBuddy workshop happened
It was minus 6 degrees in Sofia that day. A cold Sunday, but we will always remember the 18th of December. We organized the first Goalbuddy workshop and showed the Goal Buddy system to the world.
It is extremely valuable, but also very hard to take time for yourself and go trough all areas of life and set goals. That's why we designed the GoalBuddy workshop. It's a live event where we introduce key goal setting concepts and then people perform some exercises together to get insights about their goals.
The experience was amazing, although the organization was minimalistic and we can improve on so many things.
This was our first ever workshop. We knew that it will be very valuable, but we wanted to share what we know as fast as possible, so we decided to make it free. The group was about 25 people.
The goal of the workshop was to:
Gain clarity (on what you want from life)
Get a proven goal setting and goal achieving system;
Get support (99% fail on goals because they don't have a support system i.e. a goal buddy)
Although the time was limited (3 hours) we hit all these milestones.
As you might know, I and my buddy Nikolay created this goal setting system for us. We used it to achieve our goals, but then we realized that it's too valuable to keep it only for us and decided to share it with the world.
See the first GoalBuddy workshop on video
I shot some pictures and put them together as a video. It's amazing what you can do with your iPhone for few minutes drinking a morning coffee.
And some pictures
I started the workshop with why set goals.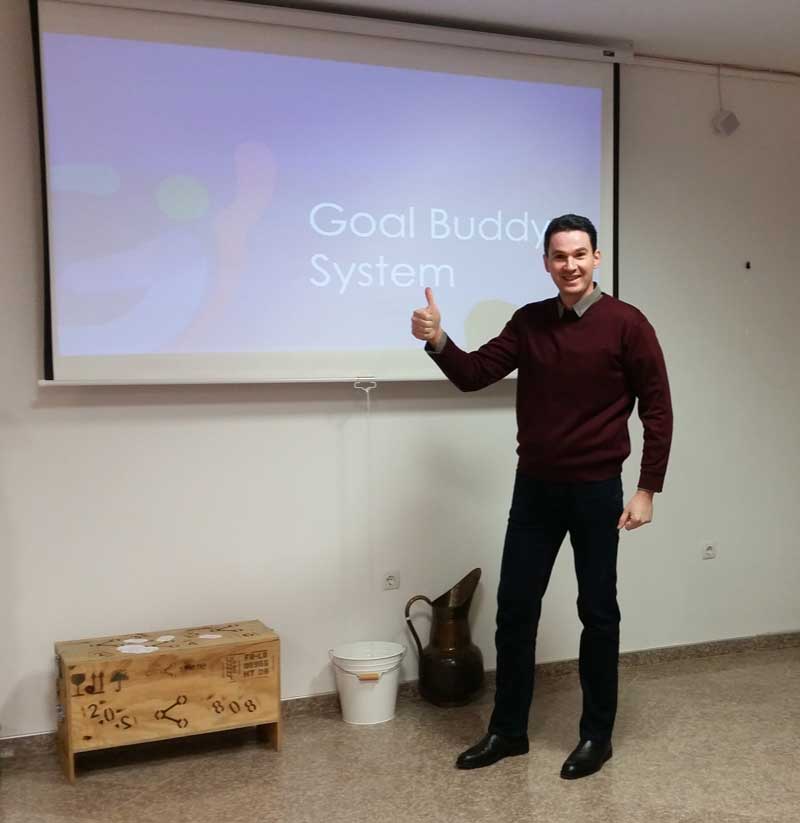 My buddy Nikolay continued with more explanations and the first exercise.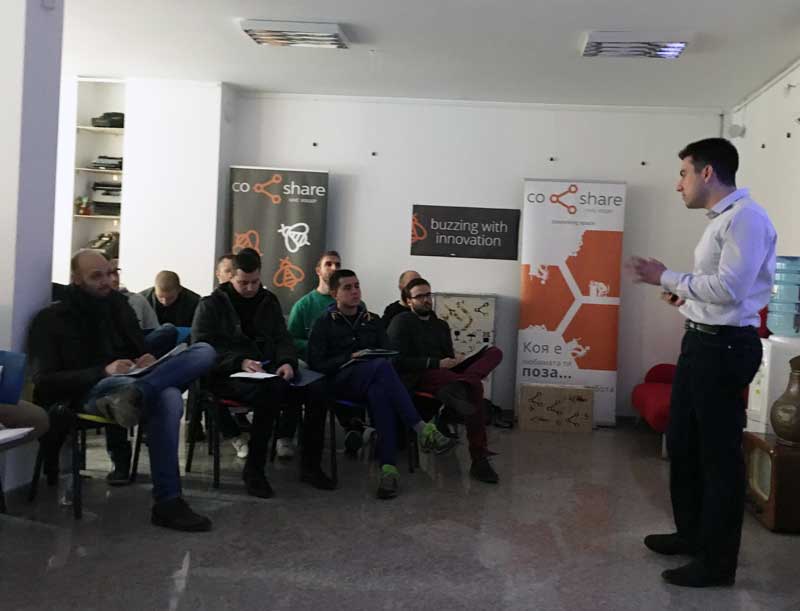 Then we switched during the workshop explaining different concepts and exercises.
The audience was engaged and they kept us for about an hour after the workshop asking questions and sharing their experience.
We have proven to a live audience that our exercises do work and are very valuable. It's just that people don't set aside a day to think about their vision and the actions that they need to execute. But that's what this workshop is designed for.
The most valuable thing for us was the feedback. We've put together an Evernote note and gathered all feedback.
Several people who couldn't attend ask me for the next workshop, so stay tuned for our next event.
This workshop was the very important small first step towards our goals for GoalBuddy.