Travel goals: the simple 4 step method for achieving them. Plus 32 examples.
Travel goals are different than all other types of goals. They require a different system for setting and achieving them.
I love to travel, but if I don't set travel goals I always end up on my couch at home.
So here is a simple system for setting travel goals which can help you visit the places you always dreamed of visiting.
The nice thing is that at this stage, you don't have to worry if you have enough money or time. You just enjoy the enthusiasm of knowing that one day you will go there.
Here are the steps (warning: they are kinda fun)
Step1: Create a travel goals wishlist
First, you would like to create a wishlist. It's like a list of your dream places to visit.
This is very similar to a "someday-maybe" places to visit list. You don't have to set deadlines or make SMART travel goals (yet).
You just set an intention to visit this place someday.
You can constantly "refill" your travel goals wishlist when you encounter a place you may want to visit.
If you don't have a wishlist, brainstorm based on continents. Think about travel goals for Europe, Asia, Africa, North America, South America, etc.
Then record the list in your favorite note taking app (like Evernote or OneNote) or in your Moleskine notebook.


2. Create a vision board for all places. This is how you do it with your computer
What the mind can conceive, it can achieve. So, you need to "feed your mind" with the images of the places you want to visit.
If you like the old fashion way, you just print out the places you want to visit, cut them and put them on a large sheet of paper.
To find images, you just search for the place in Google Images: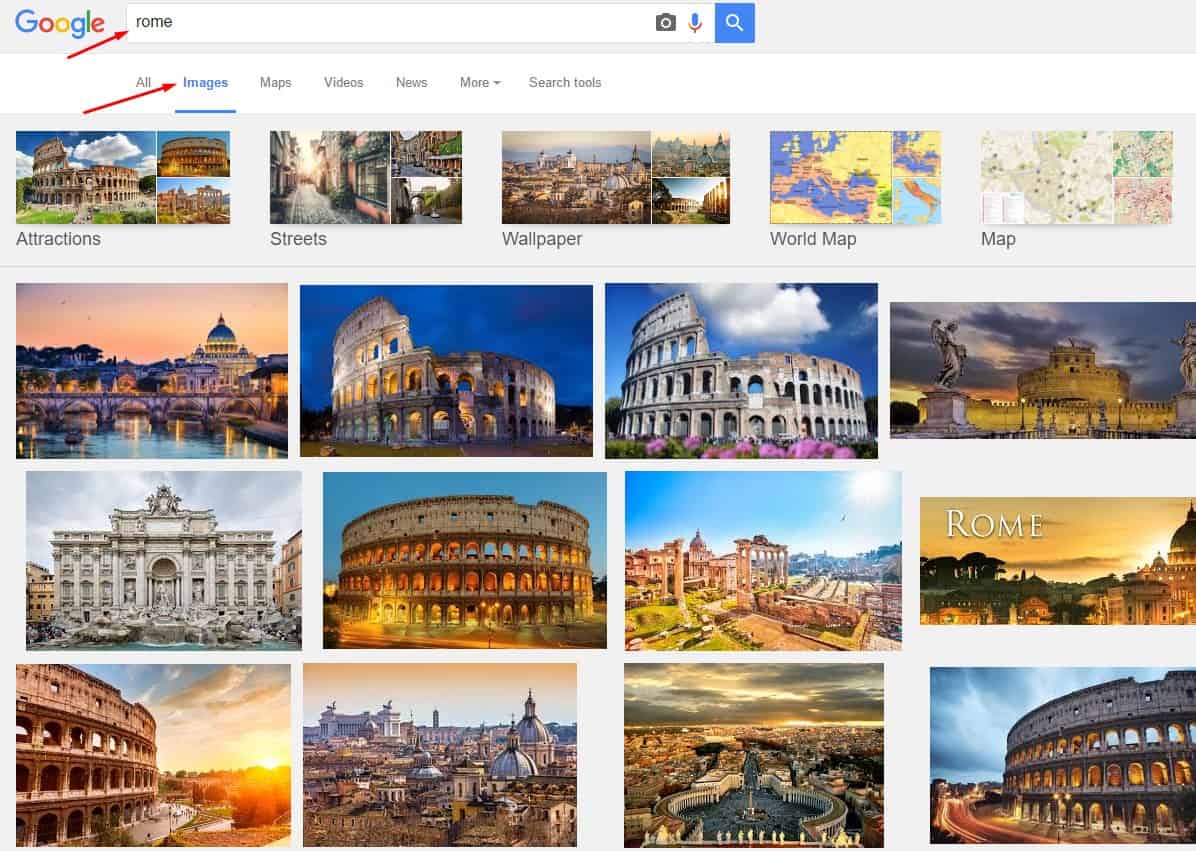 If you want to get only high-quality images, click on "Search tools" and choose Large size images.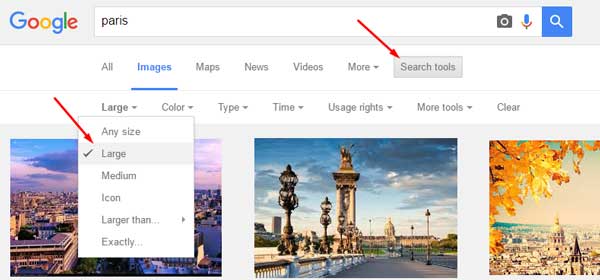 Here is how you can create a digital travel goals vision board.
First, create a folder and save there all images you collected.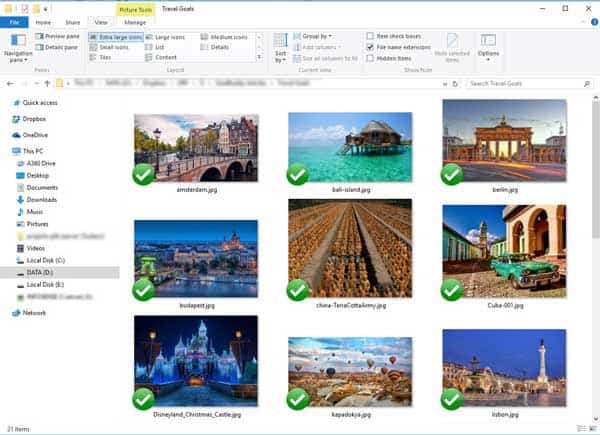 Second, set up a slideshow for this folder. Here is how you do it with Windows 10. Every OS has similar settings, no matter if it's a Mac or Linux.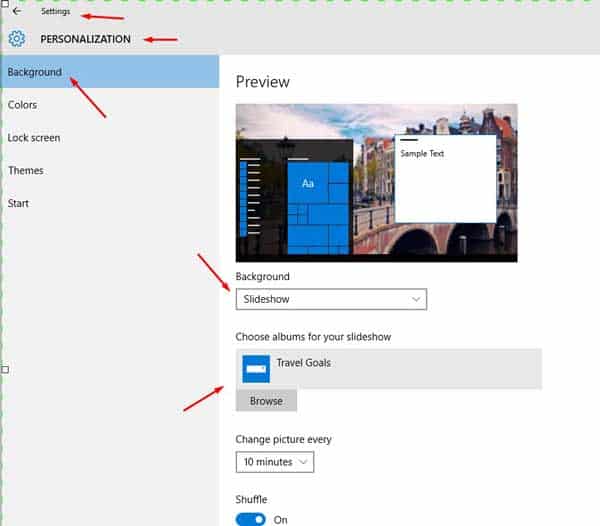 Third, when you happen to find a great picture, just put it in the folder. It will start to show automatically on your desktop.
Step 3: Create a separate bank account and put 3% of your income in your new travel goals account
There is a famous money managing system by Harv Eker, which is called "money jars system".
The idea is to set a "jar" or nowadays a bank account 🙂 and put a certain amount there after you get paid.
It follows the rule "pay myself first" and you don't wait until some money is left. You have to put money aside when you are paid (e.g. get salary) and live with the rest.
So, decide how much money you are going to set aside – it may be 1%, 3%, up to 10%. But you have to put this money in your bank account each month regularly no matter what.
It will seem like magic, but after just a few months or perhaps a year you will have a bank account with money for dream holidays you never dreamed you could afford to visit.
In this regard, don't let your limiting beliefs stop you from traveling
The biggest obstacle from achieving the dream life you desire is … You!
We all have some limiting beliefs. I hope you are at least not in denial and say "I don't have limiting beliefs".
I've heard it all: I don't have the time. I don't have the money. I can't travel with kids. I have someone I have to take care of and can't leave them…
These are all excuses and I just showed you how to eliminate the biggest one – money. Deal with all of them in the same manner.
Step 4: Review your travel goals wishlist during the yearly goal setting process
No matter if you use the "Goal buddy" goal setting system or not, if you regularly set goals, you would have something like a "yearly goals review".
Take out your wishlist and consider choosing one of the travel goals as a goal you would like to achieve during the next year.
You would need to make this goal a SMART goal. It's not anymore a wish, it's more concrete now.
Create projects that can help you achieve these goals
Break down the goal in detailed projects with exact action steps.
Here are just a few examples:
Research time to visit / local places to visit
Research and book hotels
Research and buy tickets for travel
Trip preparation
That's it. Repeat year after year and check off your travel goals wishlist
By just doing this each year, step by step you can visit all the places you want to visit.
Need an example? Here is my list of 32 travel goals
I know people love examples, that's why I will share my travel goals wishlist. Remember, this is my list. It will be completely different than yours.
Visit the "Lost City of the Incas" aka Machu Picchu
I don't know why, but I am so attracted to this place. I have no idea why I want to visit Machu Picchu, but this one is on top of my list.
I am not a huge Gloria Estefan fan, but I often watch this video, because it has great pictures from Machu Pichu.
Explore Singapore and Thailand – accomplished
This one is accomplished. Me, my wife and two friends spent two weeks in Singapore, Phuket and Bangkok. It was amazing – very different culture.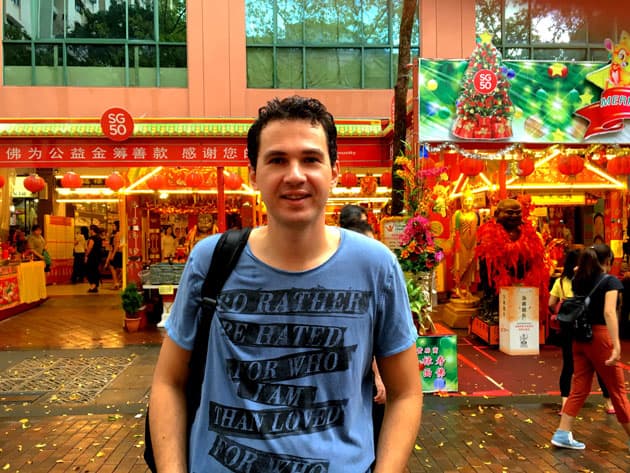 Climb the highest building in the world – Burj al Arab in Dubai -accomplished
My education is in civil engineering and I am always interested in high buildings. What about the highest building in the world?
Here is a picture I took from the top of Burj al Arab in Dubai.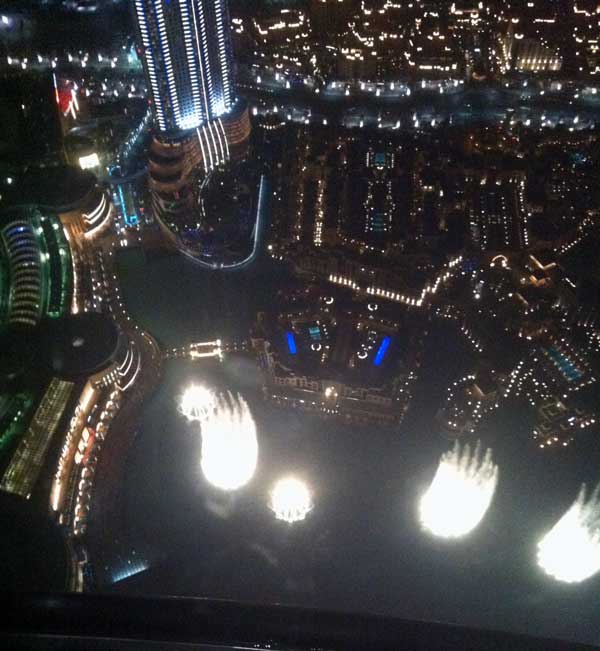 Visit the most beautiful beach in Greece – Porto Katsiki in Lefkada
Ok, I still can't agree that someone will just label a single beach in Greece to be the "most beautiful". There are so many great beaches in Greece.
But this beach in Lefkada is for sure one of the best beaches in Greece. I was there because my goal buddy Nikolay "forced" me to visit the beautiful island of Lefkada and I am happy he did.
Here is a picture I took just before it was destroyed by an earthquake.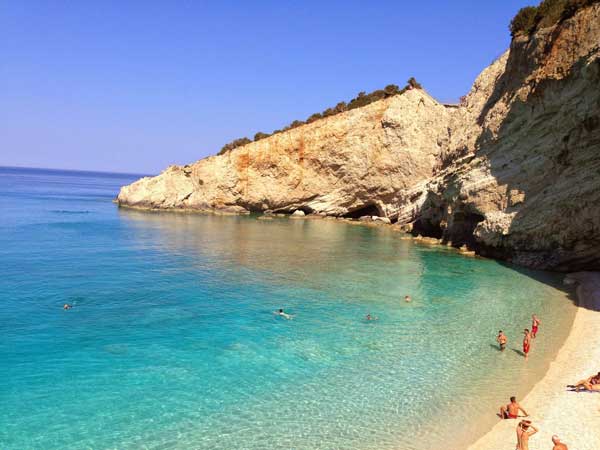 Visit China
Great culture, great places to visit. Someday I will go there.
Thasos, Greece – accomplished
Maybe not on top of everybody's list, but because of the location, which is near to where I live, I could visit this place.
Early in the mornings, while the kids were sleeping,  my wife and I traveled around the island. Here's a picture I took one morning.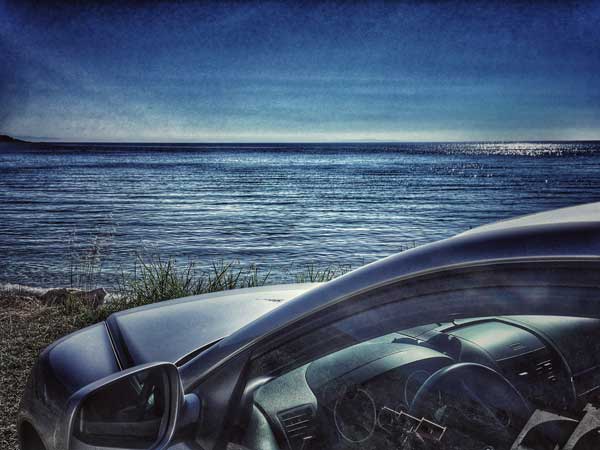 Visit Madame Tussauds in London with my son – accomplished
I had a business trip to London and took my son with me to have what we call "dad & son time".
He was just so impressed. This time together was priceless.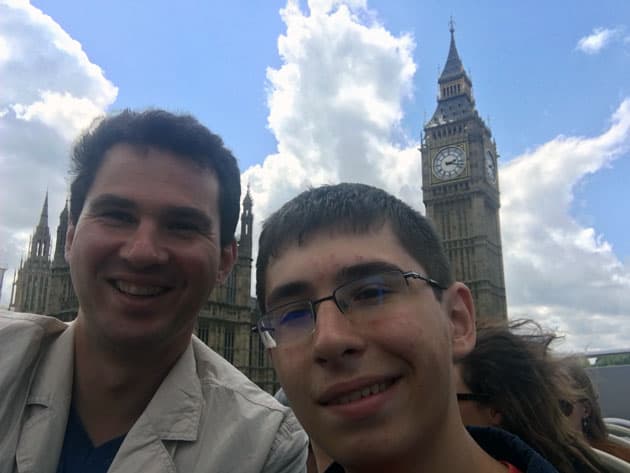 Explore Cappadocia by … balloon
Another very interesting place to visit.
Visit the beaches of Chalkidiki, Greece – accomplished
I love Chalkidiki. It has amazing beaches and very nice weather. I go there almost every year and can't get enough of it.
It's more or less a "recurring goal" for me…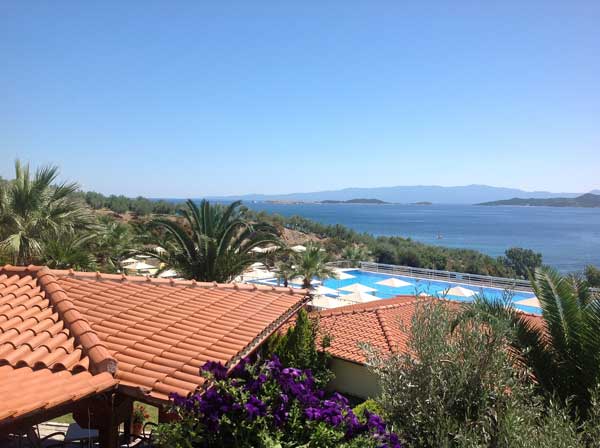 Saint Petersburg
This is perhaps the most beautiful city in Russia. I will be there one day.
Snorkeling in Egypt – accomplished
I am not attracted to the pyramids, but the underwater beauty of Red sea is incomparable. I have visited Egypt 3 times and would like to go back again.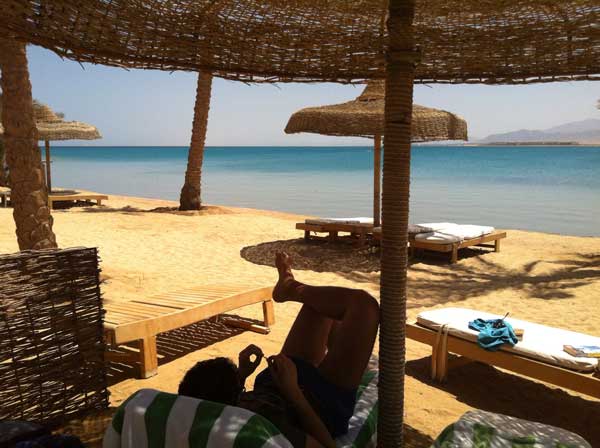 Berlin
A lot of friends told me that Berlin is great. I will have to check it out.
Holiday in Antalya – accomplished
Just like Egypt, Antalya in Turkey is great for holidays. I was there and I had the feeling I was in paradise.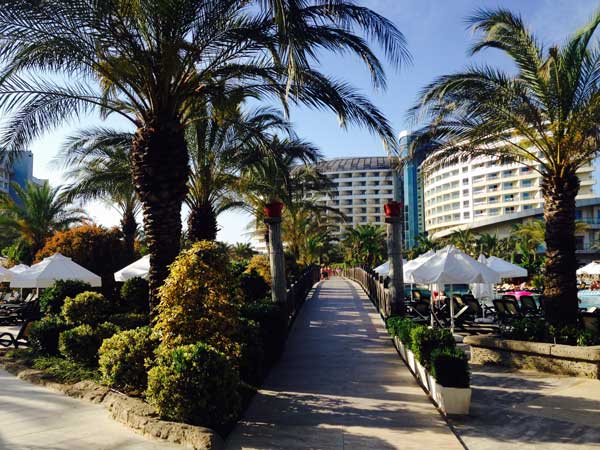 San Francisco
Looks like a place I want to visit someday.
Visit Paris – accomplished
Drinking red wine in a small pub in Paris (sorry, my wife doesn't like her pictures posted on the Internet, so we are again only with my son here).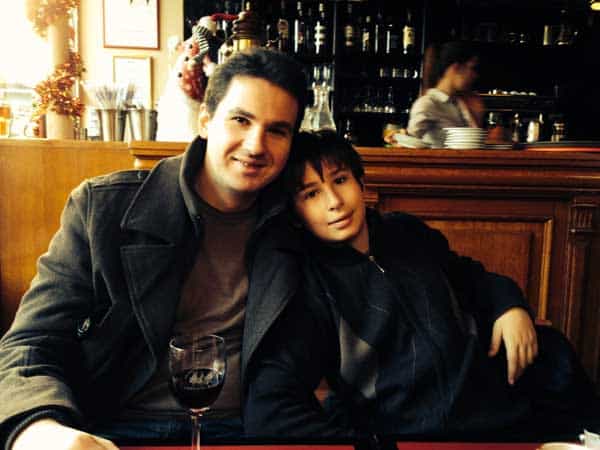 Explore Rome – accomplished
Great city, amazing food. Here is a picture I took outside of St Peter's Basilica.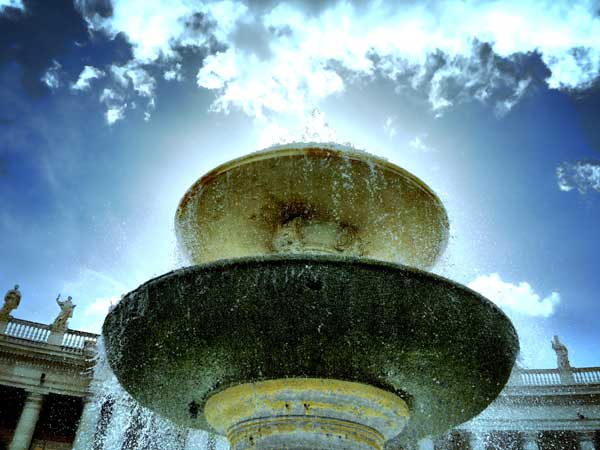 Taj Mahal
I want to visit this place.
Prague at Christmas time – accomplished
I felt as if I was in a fairy tale. Prague, especially at Christmas time was great. The atmosphere is unbelievable.

Check out the city that never sleeps, New York
I've heard, listened to and read so much about this place, It would be a shame if it's not on my list.
Istanbul – accomplished
The city is spread over two continents. It's partially in Europe, partially in Asia.
It was a strange mix of cultures there.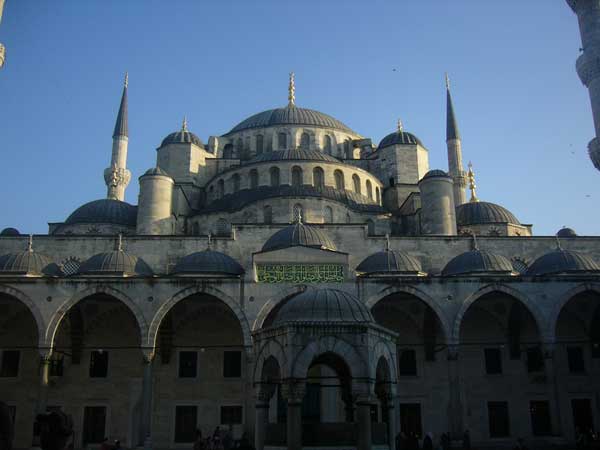 Amsterdam
Maybe not so far in the future…
Cuba
I am somehow attracted to this place and I would like to explore it more.
Vienna at Christmas time
After promoting Prague at Christmas time to so many people, some of them recommended Vienna. It should be also great during this time of the year.
Venice
Italy is warm and their food and wine are great. Time to check out Venice.
Visit the Cologne cathedral – accomplished
This was the first big cathedral that I visited (a long time ago) and I was just … shocked. It was so big,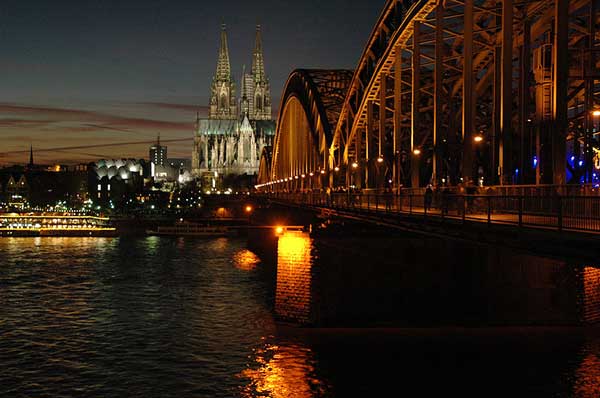 Disney land
Looks perfect for a family holiday. I still haven't been there.
Gaudi's work in Barcelona
Immediately after I visited Cologne, I knew one day I will visit Barcelona. I wanted to check the work of Gaudi.
It's a city that one could easily fall in love with.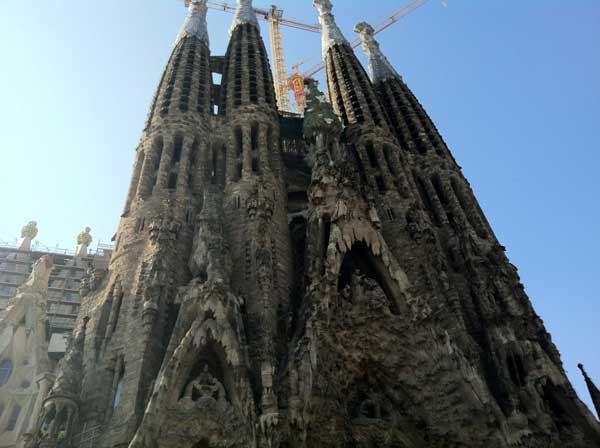 Bali
I love the beaches and the sea. Someday I have to check one of the most famous places on earth in this regard.
Beer fest at Munich – accomplished
Wow – what and experience. I am sorry I can't find my pictures from it…
Walk trough Budapest
After visiting Prague, I wanted to visit similar cities and Budapest seems like a good choice.
Sicily, Italy
Looks like an interesting destination.
Myanmar
A friend recommended me this place and it looks enough exotic to be on my list.
Do you like this method?
Share it on Facebook, so more people can learn about it.