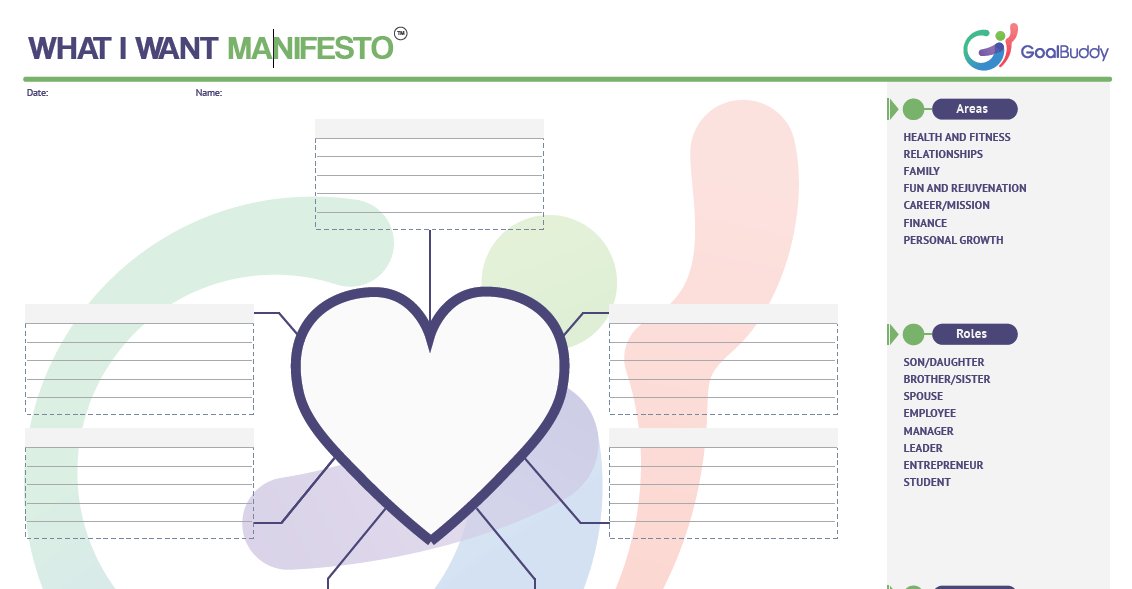 It's said best in the bible:
Ask, and it shall be given you
Duration: 25min.
Downloadable template: The What I Want Manifesto
Let's create the vision of our life.
Up to now, we brainstormed about different areas of our life. So now we have the "raw materials" to create our vision.
The instructions are simple
Key concept
Focus not on what will change, but on what is unlikely to change in 25-year horizon.
In today's technology world, things change very fast, but there are also things that are unlikely to change.
e.g. If you have a health goal now, it is extremely unlikely that you would like to be unhealthier and sick 25year later.
So the short version of my health vision for the next 25 years is "beeing healthy, energetic and in shape"
The difference between action goals and visions
Your vision should be a 25-year vision for your health.
Your action goal would be with a deadline within 90 days and would be actionable and specific (similar to SMART if you are familiar
For more information, check this one:
The exersies
Please, bear in mind that here is not the place to be specific. These are not SMART goals. We will do this later.
Download the exercise and create your visions.
Continue to step 4 of the goal setting process.
Related reading
Continue to step 4 of the goal setting process.